13-12-2020
Листа на
делегати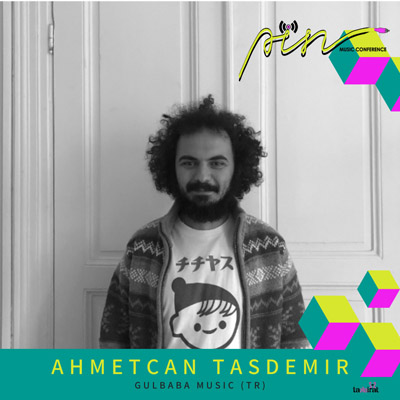 Ahmetcan TasdemirGulBaba Music | TR
Studied Business Administration at Galatasaray University where he organized his own music festivals with international artists. He worked for Doublemoon Records until 2010 as an artist and tour manager and worked with some of the most alternate musicians from Turkey. Since 2009, he is the manager of BaBa ZuLa, since 2014 Selda Bagcan. His long-term experience provided him exceptional knowledge about event organization, artist guidance, and tours. Since 2016 he is curating Sound Ports Istanbul Festival with Serhan Lokman.
Akos DominusSziget Festival | HU
Akos, as the Sustainability Manager of Sziget Festival, has been coordinating the green efforts of the event since 2003. Besides that, as a consultant, he is involved in several different areas in the music industry. He is the Head of Production of the well-acclaimed Bankito Festival; organizing the cultural events on behalf of the European Commission Representation Hungary. He is also taking part in the preparation of the European Culture Capital Programme at Veszprem for 2023. He is an active mountain biker, and Board Member of the Hungarian Cyclist' Club.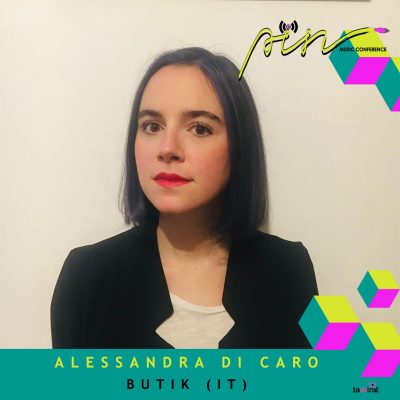 Alessandra Di CaroButik | IT
Alessandra Di Caro is a communication manager based in Milan and co-founder of Butik, a communication agency with the aim to promote music tourism in Italy. Butik create synergies between italian music festivals and their surroundings, promoting local culture, food and traditions, developing ad-hoc projects with tour operators and institutions. Alessandra has a strong experience as digital and strategic planner working for the leading media agencies in Italy.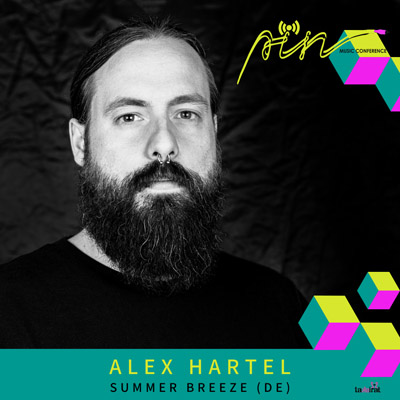 Alex HärtelSummer Breeze Open Air | DE
Alex founded his business "Lahnsteiner Promotion" in 2007 before joining the Roadrunner Records Germany team in Cologne in 2008 and has always been passionate about new releases and supporting bands on their professional journey. Since 2018 Alex acts as the Head of Marketing and PR at Silverdust GmbH, organizer of Germany's largest independent metal festival: SUMMER BREEZE Open Air in Dinkelsbuehl, Bavaria.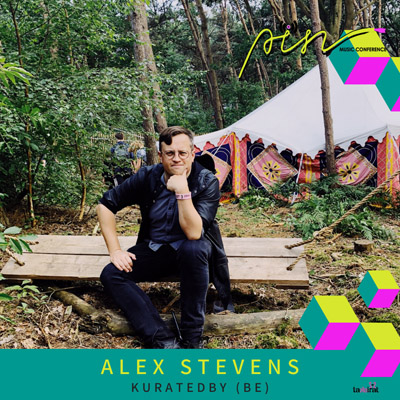 Alex StevensKuratedby | BE
After spending half his life in various positions at the Dour Festival including Artistic Director, Alex. Stevens decided to take on his entrepreneurial side and launched KuratedBy, a company that deals mainly with the curation (Dour Festival, Marsatac, BSF, …) and promotion (Dour Festival, Plissken, FME, Primavera Sound, …) of several European events and co-produces the Fiftly Lab festival conference in Brussels. Besides that, he is currently working on launching a new tool : Bookr.fm dedicated to the analysis of data on festival audiences and to the management of offers and contacts.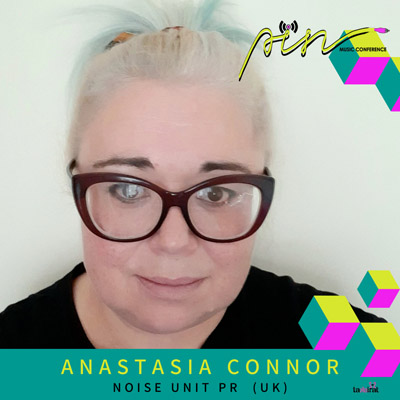 Anastasia ConnorNoise Unit PR | UK
Anastasia created Noise Unit PR in 2019 after nearly a decade in the music industry starting from writing for the likes of Drowned In Sound, The 405, DIY and GIITTV to promoting emerging artists and later working with leading European festivals. She has spoken and presented at many international events, including Pop Montreal (Canada) Linecheck (Italy) Westway Lab (Portugal) MENT (Slovenia) Sharp (Slovakia) and Tallinn Music Week (Estonia). A St Petersburg native, Anastasia has travelled and lived in many cities from London to Manchester to Beijing. She's based in Edinburgh now, and it feels like home.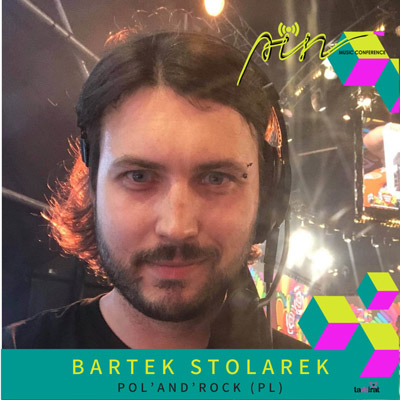 Bartłomiej StolarekPOL'AND'ROCK | PL
Bartek is social activist, live music fan, and co-creator of the biggest open-air festival in Europe. Since 2011 booking manager for Pol'and'Rock Festival (formerly Woodstock Festival Poland), responsible for creating the line-up for two major stages of the massive open-air festival. Stolarek can be credited with bringing acts such as Amon Amarth, Judas Priest, or Archive to perform at the Polish festival. Bartłomiej Stolarek co-creates the line-up alongside the festival's promoter, Jurek Owsiak. His responsibilities include overseeing the entire musical production of the festival as well as concerts taking place during the Grand Finale fundraiser. Stolarek is also a production manager of the largest emerging talent competition, which takes place in clubs across the country and is meant to showcase up-and-coming musicians and he acts as executive producer of CD/DVD and vinyl recordings of live concerts recorded during the festival.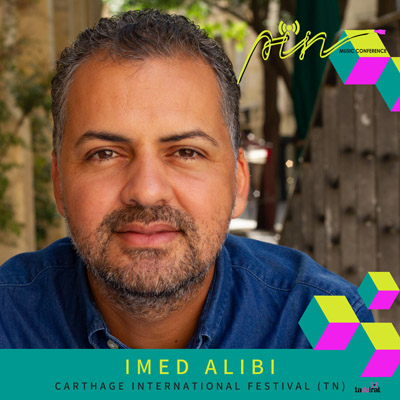 Imed AlibiCarthage Music Days | TUN
Tunisian renowned Artist, Imed Alibi is a proficient percussionist and musician. Born in Maknassy in 1978, he started playing percussions from an early age in popular and classical North African/Middle Eastern orchestras. In the search of refining, he moved to Montpellier, France in the early 2000s, to study in Paul Valery University, in which he played in a variety of musical groups such as Flamenco, Eastern balkanic and even brought his musical talent in dance and theatre.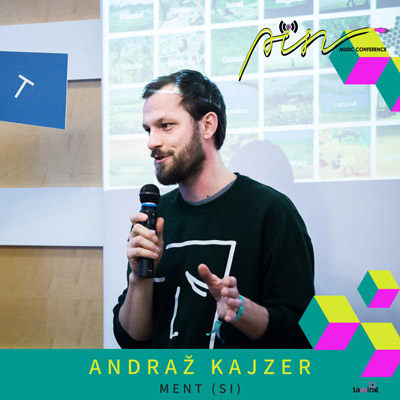 Andraž KajzarMENT | SI
Andraž is the Artistic Director of MENT Ljubljana – a three-day music discovery festival and conference taking place in the Slovenian capital since 2015. His previous experience includes serving beer, painting walls, running an indie label, editing a print magazine, editing a webzine, making a documentary about free music, being a music journalist, trying to be a music critic, promoting gigs, running small international tours and working as a sound technician.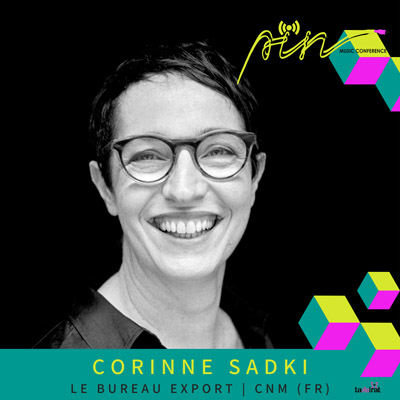 Corinne SadkiMusic Export France | FR
Master's-degreed and seasoned marketing and communication manager with strong experience in the music industry, Corinne Sadki has been working as product manager and head of trade marketing in record major companies (EMI, BMG, Sony Music) developing marketing and communication strategies with a never ending passion for music.
In 2016, she joined the French music export office in Paris (Le Bureau Export) enhancing her knowledge of the French music sector with new issues of international development. Getting involved in this new general interest mission, developing artists carrier abroad, encouraging the competitivity of the French music sector on new markets, mobilizing the politics to support the music sector have been a strong motivation for the last 2 years.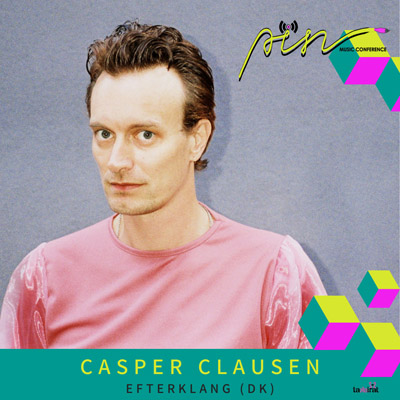 Casper ClausenEfterklang | DK
Always restless and brimming with creative energy and zeal, Casper Clausen, frontman of illustrious band Efterklang and adjacent project Liima unveils his debut solo album "Better Way". On this first solo venture, he exhibits a new sense of ingenuity and musical exploration, unrestricted by formats, genres, and collective goals. He presents a kaleidoscopic album journeying new terrain, twisting dense textures and swirls of sound into tales of the two alpha and omegas: Alienation and Love.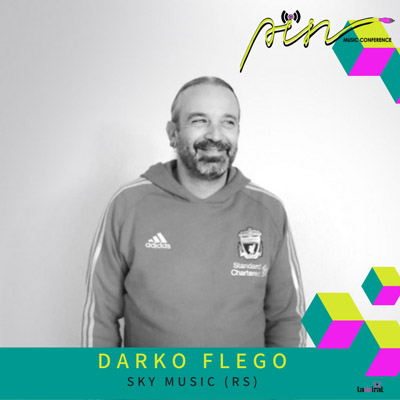 Darko FlegoSky Music | RS
In the last 15 years he has managed the entire production of EXIT Main stage and the entire festival, produced the Belgrade Calling series, concerts of Madonna, RHCP, Robbie Williams, Depeche Mode, The Chemical Brothers, Gibonni, Zdravko Colic, Warriors Dance festival, many concerts in Belgrade Arena, big New Year's concerts, through the production of conferences and festivals such as Share, Resonate, Cinema City, to the management of corporate projects for Converse, NIS, JTI, BIG shopping center, Comtrade.
Abroad, he has produced the Spirit of Burgas festivals in Bulgaria, Revolution in Romania, Sea Dance in Montenegro, GEM in Georgia, as well as the Share (Lebanon) and Republic (Croatia), REHESACO (Romania) conferences.
He is currently Head of Operations in one of the largest rental companies in Southeast Europe, where he manages most productions of the most important music, social and corporate events.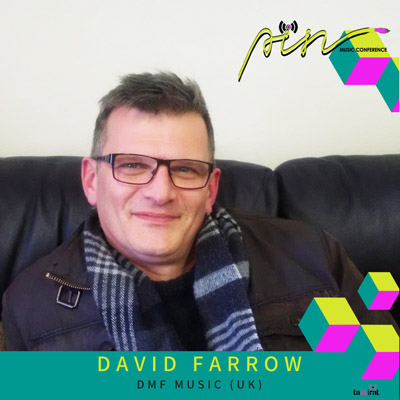 David FarrowDMF Music | UK
David Farrow has worked in the music business for over 25 years. He runs DMF Music with his wife and business partner Laura Farrow. DMF Music undertake a diverse range of services including album campaign management, artist management, live agency, festival organisation and programming. They work with a range of established and upcoming artists from the UK, Europe and the US across genres including ska, folk, indie, world music, jazz and reggae. DMF Music also run two record labels – DMF Records and Dubwiser Records – and organise the award-winning Beautiful Days festival which has been running for 18 years.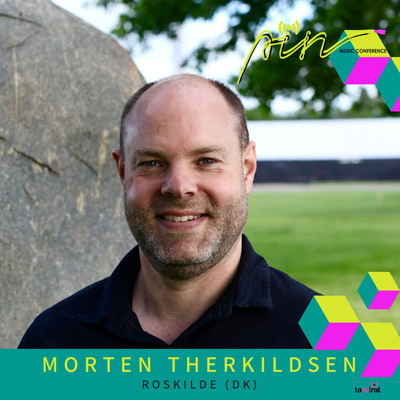 Morten TherkildsenRoskilde Festival | DK
Roskilde Festival is a charity organization supporting young people. Every year, over 30,000 volunteers create a festival, gathering 130,000 people for 8 days. This is Northern Europe's largest festival. Morten Therkildsen is responsible for the safety and security of the festival.
Through his work as daily manager of RF Experience Safety (a part of the Roskilde Festival Group), Morten is consulting, teaching, and working with safety at large assemblies. He has been involved in the safety at large events, including the Eurovision song contest, political rallies, concerts, and festivals. Morten has consulted the city of Copenhagen on how to secure a safer nightlife and he has been a part of re-writing guidelines on safety in Denmark.
Presently, Morten is representing the European festival organization (Yourope) in an international COVID-19 restart festival working group. He is also a member of the Danish festival's organization (Dansk Live) safety group.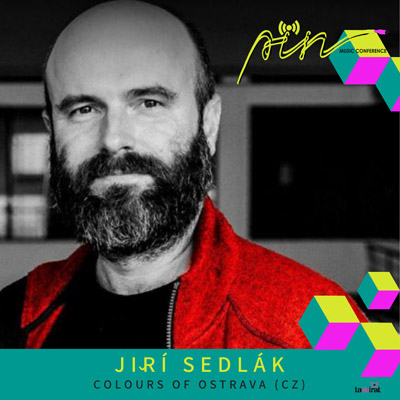 Jiří SedlákColours of Ostrava Festival | CZ
PR, Communication and Promotion Manager of Colours of Ostrava Festival, Czech Republic. For 17 years working freelance for all the range of Czech cultural events – international music, contemporary circus and theatre festivals, concerts, movies and theatre companies. More info: www.artsmarketing.cz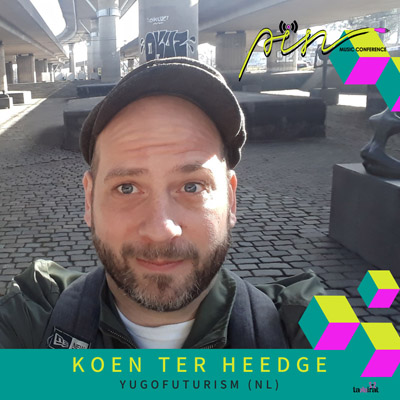 Koen Ter HeedgeYugofuturism | NL
As an independent promoter, agent and label manager, Koen has been active in local and European undergrounds for two decades. In 2005, he co-founded fiercely independent label Subroutine Records, which has released over 50 Dutch acts. His booking platform Yugofuturism introduces, exchanges and promotes acts from CEE and Russia (e.g. Repetitor & Shortparis) to The Netherlands and vice versa (e.g. The Homesick & The Sweet Release of Death). He is curator at festival Welcome to the Village and promoter at WORM Rotterdam and OCCII Amsterdam. In 2016 he initiated Van Onderen, a 24hr festival in the illustrious Paradiso Amsterdam highlighting the Dutch underground.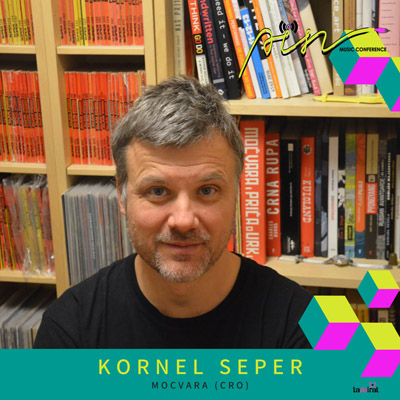 Kornel ŠeperKlub Močvara | CRO
He is one of the founders of the cult URK club Močvara, where he still works today. He covers a number of jobs in the URK – from running the club and the association's finances to editing and booking programs, promotion, fundraising, organizing the association's archives, and has participated in numerous advocacy activities related to cultural and youth policies. Over the years he has worked as a DJ on the programs Roots of Apparitions, Swamp of Love and SubNoir. He is the editor of the extensive monograph Močvara and the story of URK, which was published in 2018.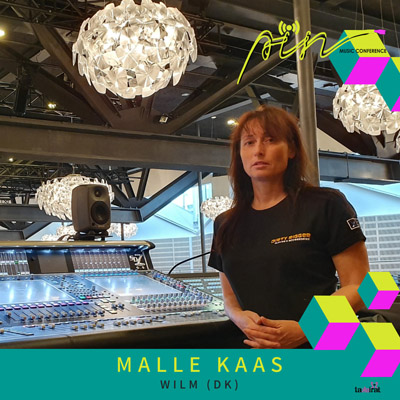 Malle KaasWomen in Live Music | DK
Entered the live music industry in the mid-'90s. Being one of the few women in the industry, not even a musician she felt it was hard to get a 'breakthrough' as a Sound engineer. Many years later she co-founded Women In Live Music, who try to embrace everyone with a passion for live music. With workshops and meet up's all across Europe, Malle aims through the daily management of WILM to make her colleagues connect and improve their skills and network. Besides being a sound engineer, Malle also holds a Master in science-degree, and currently working as a nurse anesthetist in 'the frontline', taking care of COVID-patients.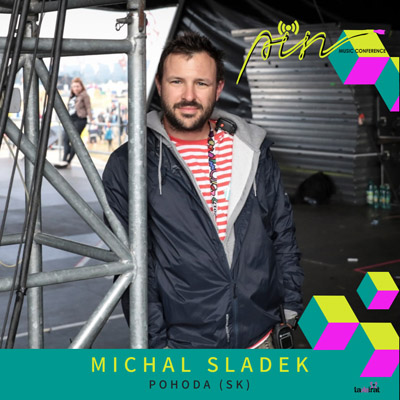 Michal SládekPohoda Festival | SK
Architect humanist, production, and sustainability manager at Pohoda festival. Particularly interested in the relation between the temporarily built environment, politics, and human behavior. After finishing a Ph.D. in social housing, he joined the Pohoda team in 2015. He manages the production with a focus on sustainability and supervises European collaborations of the festival. Occasional DJ.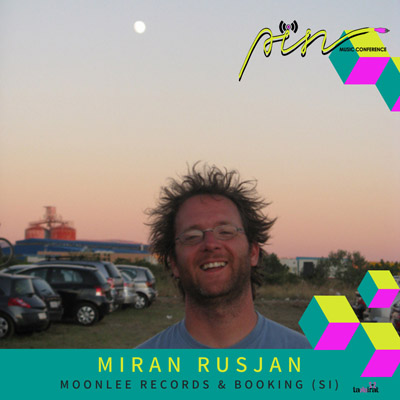 Miran RusjanMoonlee Records & Booking, MENT Ljubljana | SI
Miran has been active on the independent music scene in different roles for more than two decades, which gives him broad insight and understandings of the music habitat. In 2004 he founded the record label Moonlee Records, one of the most important labels in the ex-Yugoslavia region (Repetitor, Borghesia, Bernays Propaganda, Žen, Seine…), which later expanded into Moonlee Booking agency. He occasionally jumps in as a promoter in Ljubljana. Since 2015 Miran is the conference manager of MENT Ljubljana. He is also a board member of RUNDA – Regional Association of Independent Discographers Balkans.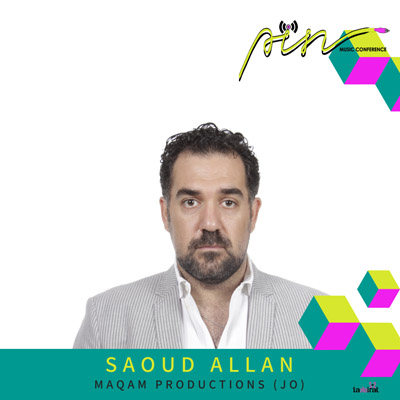 Saoud AllanMaqam Productions | JO
Saoud Allan is the CEO and founder of Maqam Productions, an arts, music, and cultural event management company that was set up in 2012 for a simple goal – to create and get involved with high-quality culture and non-main-stream events. Maqam aims to enrich culture and music in the Middle East scene as well as supporting and developing local music talents from Lebanon, Jordan, and Egypt mainly.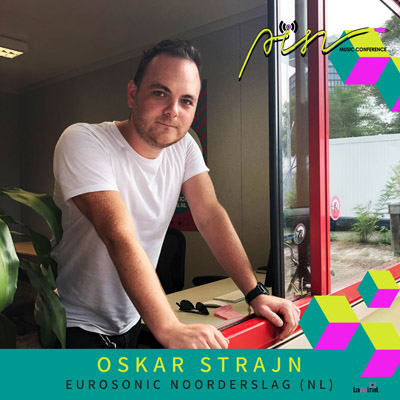 Oskar StrajnESNS | NL
Oskar Strajn is one of the bookers of ESNS (Eurosonic Noorderslag), Europe's largest live music industry event based in Groningen, the Netherlands. He works closely with the Music Moves Europe Talent Awards, the yearly music awards given during the festival every year, as well as the ESNS charts coordinator.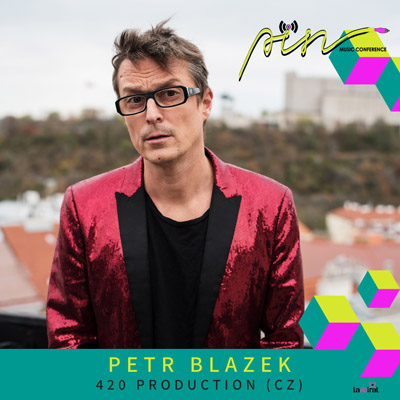 Petr Blazek420 Production | CZ
More than 17 years on the music scene. Manager, sound engineer, producer, label owner (DaSkaRecords), founder of agency 420 Production. He's one of the founders of Music Managers Forum Czech Republic and he has been elected as a chairman. As a manager, he has worked with top artists in the field of world music, electronics, and beatboxing. He has a crucial role to play in the success of Mydy Rabycad band, with which he has traveled to 20 countries on 4 continents. He pays the same care with his team to the increasingly respected Noisy Pots, The Atavists, and others. He regularly and actively participates in a number of conferences, congresses, and showcase festivals, in which he monitors and represents the interests of the Czech modern and alternative music scene in a broader context. He also lectured on music management at the University of Economics.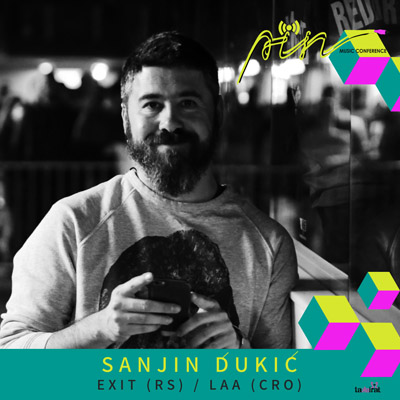 Sanjin ĐukićEXIT Festival & LAA | HR
In the music business since 1996., when he started at the marketing dept of Dallas Records, EMI's licensee in the Adria region. Today he is EXIT festival's director of PR and member of the Board, director of Sea Star festival, head of marketing and PR at LAA, and head of PR at Tvornica Kulture (Zagreb based concert venue).
In over 24 years he has founded Pozitivan koncert (2005. – 2019.) and Mars Festival (2010.), worked as PR for Hartera Festival (Rijeka), Culture Club Revelin Dubrovnik (2011. – 2012.), MTV Hrvatska (2010. – 2015.), manager of the band Jinx (2010. – 2014.) and promoter/PR of more than 400 concerts ranging from small clubs to the biggest venues in Croatia, including artists such as Foo Fighters, Iron Maiden, The Prodigy, Manu Chao, Dubioza Kolektiv, Simple Minds, Duran Duran Pet Shop Boys, Editors, Skunk Anansie, Prophets Of Rage, Slayer, Mastodon, Chris Cornell, Down, Tegan and Sara, Dillinger Escape Plan, Morcheeba, Macy Gray, M83 and many more regional and international names. He lives in Zagreb with his daughter, wife, and two dogs.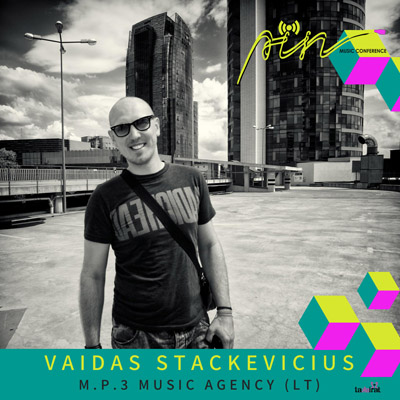 Vaidas StackevičiusM.P.3 Music Agency | LT
Co-founder and CEO of Lithuania based M.P.3 music agency (est. 2002), which operates as a record label, concert agency, and concert promoter. From 2015 co-founder and current director of Lithuanian Music Business Association, the co-organizer of annual music conference & showcase festival What's Next in Music?, which every September takes place in Vilnius.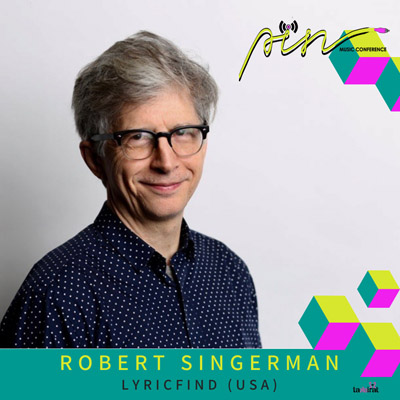 Robert SingermanLyricFind Inc. | USA
Known for developing talent and new music business/tech, as an entrepreneur, agent, manager, label executive, consultant, producer, partner, and music supervisor, Singerman has represented R.E.M., Gipsy Kings, James Brown, Suzanne Vega, Violent Femmes, 10,000 Maniacs, Smithereens, Professor Longhair, Allen Toussaint, Fela Kuti, Bad Brains, pre-Beastie Boys, and King Sunny Ade, among many other artists.
His main mission is giving music subtitling solutions, so that music becomes truly global, through the universal understanding of the lyrics. He's working at LyricFind as SVP, International Publishing, to license and monetize legal lyrics and lyric translations from the publishers and songwriters around the globe, onto 70+ platforms such as Google Search, Amazon Music, YouTube Music, Pandora, Deezer, IHeartRadio…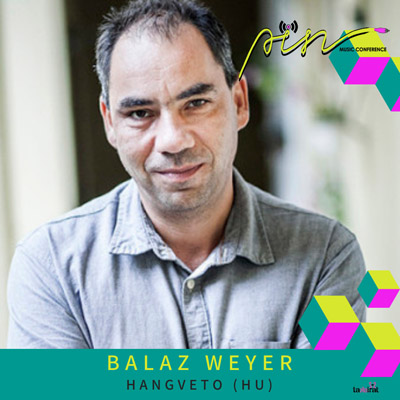 Balazs WeyerHangveto | HU
Balazs Weyer is director of programming at Hangvető, host of WOMEX in 2015 & 2020 Budapest, Budapest Ritmo Festival and Budapest A Cappella Festival. He is a member of the World Music Charts Europe jury and several other bodies, like the Hungarian Album of theYear Prize, the Slovakian Radio World Music Awards, WOMEX samurai in 2014, etc. He coordinates CEMS, the Central European network of world music promoters, festivals and professionals. He has university degrees in World Music Studies and journalism.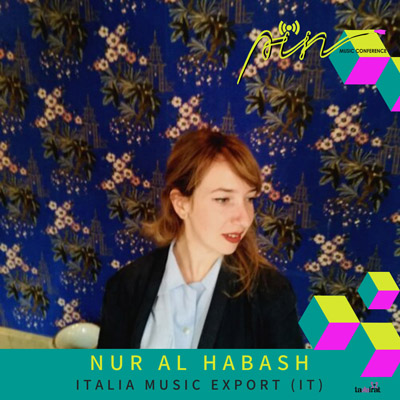 Nur Al HabashItalia Music Export | IT
Nur Al Habash was born in Rome in 1986. She's a music journalist and music business expert. From 2014 to 2017 she has worked as Editor-in-Chief at Rockit.it, one of Italy's main online music magazines. In 2017 she became Programme Manager at Italia Music Export, SIAE's export office for Italian music. She's the director of the Italian chapter of shesaid.so, a network of women who work in the music industry.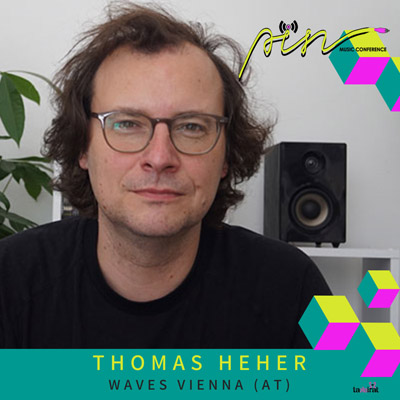 Thomas HeherWaves Vienna | AT
Thomas Heher has been active in the cultural sector since 1996 and is now working for several companies as a consultant in music business and marketing, as well as a music and film curator. He developed the concept for Waves Vienna – Music Festival & Conference and is, as the director of the festival, in charge of programming and marketing. Previously Thomas worked as chief editor at pop culture magazine TBA and was co-founder of pop culture magazine The Gap and the literature magazine Volltext. He also used to run the viennese record label P.A.M. Records and collected lots of experience while promoting concerts, readings and film screenings.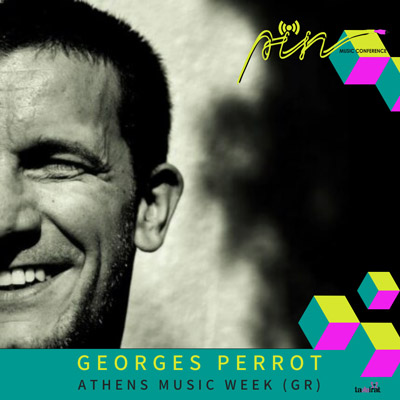 Georges PerrotAthens Music Week | GR
Georges Perrot is involved for two decades in different fields and positions of the Music ecosystem (Founder of MESO events, Co-Founder of Kosmos Radio 93.6, e-Terra Records and Van Dog Events), Georges has produced dozens of special events (TV shows, Music Awards, Coca-Cola Sound Wave, Olympic Games ceremonies) and has participated in numerous European Cooperation Projects (SYMANSIS, NIMPE, EURICCA, European Live Music Association).
He is the National Coordinator of the "EUROPEAN MUSIC DAY" organizers network (600 concerts av. per edition /55 cities in 2019), the Head of the ATHENS MUSIC WEEK and the Greek partner of JUMP- EUROPEAN MUSIC MARKET ACCELERATOR. Since 2019, he is also the President of the European Music Day Association the Project Coordinator of HEMI – the HUB for the EXCHANGE of MUSIC INNOVATION for Technopolis City of Athens.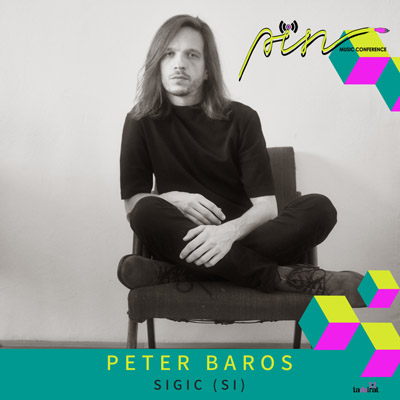 Peter BarosSIGIC | SI
Peter is Secretary General of SIGIC – Slovenian Music Information Center. In 2019, SIGIC founded the brand Music Slovenia as a consortium of different internationally active Slovenian organizations. From 2010 to 2014, he was a counsellor for music at the Ministry of Culture of the Republic of Slovenia. From 2018 to 2019, he was president of IAMIC – International Association of Music Information Centre. He is a member of the board of HEMI – Hub for the Exchange of Music Innovation.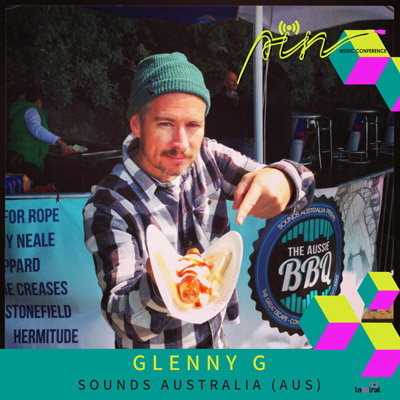 Glenny GSounds Australia | AUS
Glenn Dickie is the Export Music Producer for SOUNDS AUSTRALIA travelling the world working on showcasing and networking events across a variety of international music conferences such as Folk Alliance International, South by Southwest, Jazzahead, Classical:NEXT, Reeperbahn Festival, Primavera PRO and The Great Escape.
His previous life was working at EMI Music Australia in A&R, Promotions and Marketing. He spent 12 years on air at Melbourne Community Radio station 3 Triple R, was a touring drummer and was one of the co-founders of THE AUSSIE BBQ, which has gone on to become the biggest showcase of Australian music outside of Australia.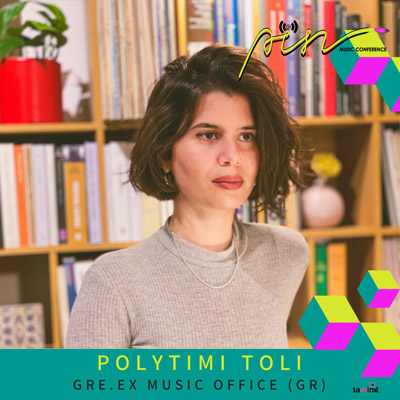 Polytimi ToliGre.Ex Music Export Office | GR
Polytimi is a legal advisor for companies specializing in the fields of Intellectual Property and Personal Data. Consultant at companies responsible for briefing musicians on copyright and management issues. She holds a degree in Classical Piano and she has studied Music Theory at the National Conservatory of Athens. Graduate of the Law School of the National and Kapodostrian University of Athens and holder of a postgraduate degree at the same University in the field of Public Law.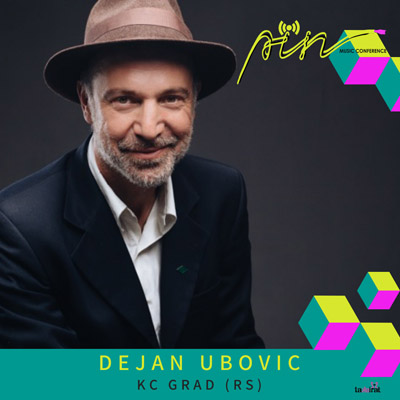 Dejan UbovicKC Grad | RS
Dejan Ubovic studied anthropology and project management in Belgrade. He worked as a journalist on radio stations (Studio B and B92 Radio). In 2000. He initiated Cross Radio Network, a weekly cultural radio program in 14 cities covering all countries of former Yugoslavia. At the same time, he was a founder of Cultural Front NGO. CF was the leading organization in many different projects – festivals, conferences, exhibitions etc. In 2009. He was founder and became director of European center for culture and debate GRAD in a former industrial building in a central part of Belgrade, in cooperation with Felix Meritis center from Amsterdam. In the first ten years KC Grad organized and hosted more than 4500 programs and became the trigger of the development of the Savamala area.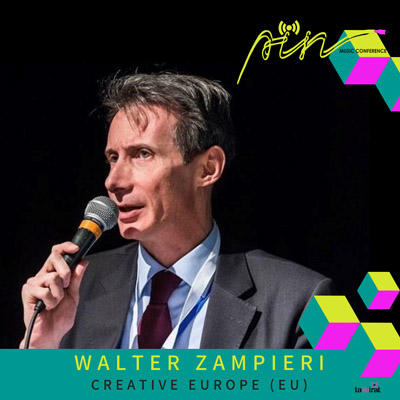 Walter ZampieriCreative Europe | EU
Walter Zampieri is the Head of Unit for the "Creative Europe programme: Culture", in Education, Audio-visual and Culture Executive Agency. Before taking up his current post, he was the Head of Unit of the Cultural Policy unit in in the Directorate General for Education and Culture in the European Commission. Previously he had been deputy head of the coordination unit and assistant to the Director General for Education and Culture. He started his career in the Commission in the Directorate General for Employment and Social Affairs; among his previous positions, there was the secretariat of the Social Protection Committee. He has a PhD in Comparative Literature from the University of Connecticut (USA) and a degree in Humanities from the University of Padua, in Italy.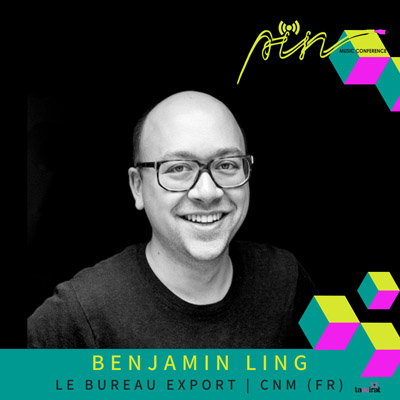 Ben LingCentre National de la Musique | FR
Ben is a British guy 🇬🇧 , working for the Centre National de la Musique, a French organisation 🇫🇷, and is based in Berlin, Germany 🇩🇪 . From Germany, he covers the GSA, NL and CEE territories, creating opportunities for French music companies, and also for international companies to get in to the French market. He would love to come to North Macedonia next year, but is still very happy to be a small part of PIN festival this year. Finally, he is very happy to talk with anyone who is interested in the French market – don't be shy!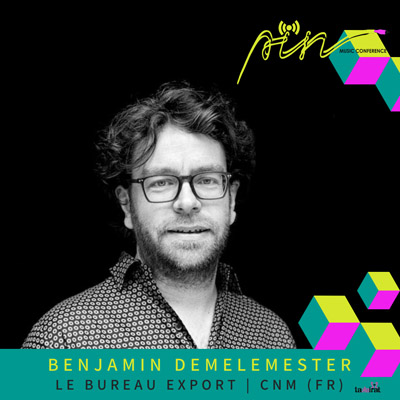 Benjamin DemelemesterLe Bureau Export | FR
Benjamin Demelemester is a project manager at Le Bureau Export | Centre national de la musique (CNM) and his mission is to help the French music industry professionals (labels, tour agents, publishers, managers, etc.) exporting their projects and connecting with international professionals all over the world.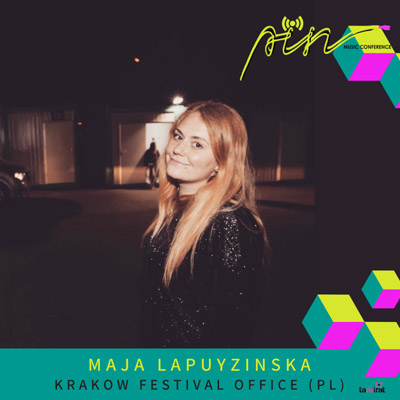 Maja ŁapuszyńskaKrakow Festival Office | PL
Wianki – Fete de la Musique Program Manager, previously Sacrum Profanum Festival Manager, experienced concert producer, with almost 10 years practice in programming and realization of film music, early music, contemporary classical music, pop, opera, and various TV Concerts. Since 2012 Maja is associated with Krakow Festival Office, the biggest such institution in Poland, in the role of Senior Specialist for Music. Between 2013 and 2017 she worked as production manager for various KBF events while she gained a lot of experience in booking and managing VIPs and handling all festival hospitality logistics.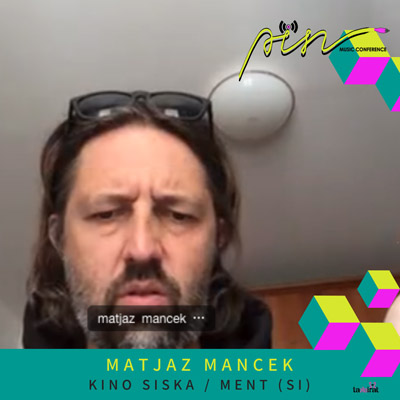 Matjaž MancekKino Šiška / Ment | SI
Currently active as Head of Music Programme at Kino Šiška venue in Ljubljana and project manager of MENT Ljubljana festival and conference. Actively involved in music world since 1996 as a musician in various noise rock (Štirje Pravi Dedci – opened for Fugazi in 1999), free improv (Alzheimer Trio) and experimental bands/projects (BAST). He was a radio activist at Radio Študent as a DJ, and later on as a music editor from 1996 till 2003. He has initiated Klubski Maraton of Radio Študent project in 2001, has been co-coordinator of CrossRadio network of ex-Yugoslavian independent radio stations (2001-2008), club dj, promoter and producer of local and international music events, editor at rx:tx music label in 2004/5. In 2005 he has established Kataman Music Action booking and promotion association and has run it's activities until 2009.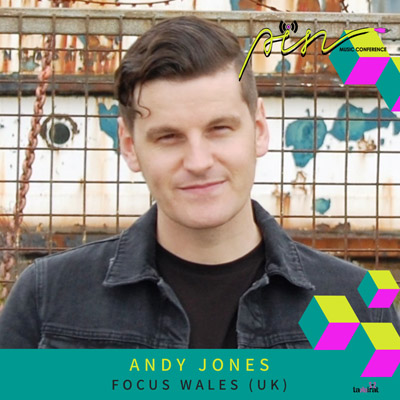 Andy JonesFocus Wales | UK
Andy Jones is the co-founder and music booker for the FOCUS Wales showcase festival. Andy has worked within the music industry for over 15 years; as an artist, label MD, and promoter. He's delivered work for a variety of labels, including dedicated releases in the UK, Germany, Italy and Canada. Through these projects Andy has gained extensive experience of the various sectors, providing his team with a depth of expertise which underpins the delivery of the FOCUS Wales festival.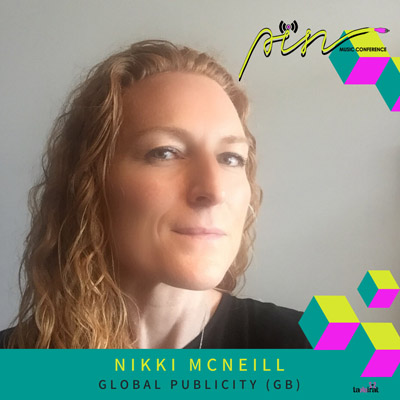 Nikki McNeillGlobal Publicity | GB
With over 22 years experience in the music industry Nikki McNeill is the founder of Global Publicity which specialises in worldwide PR and communications for music, festivals and events. Nikki is passionate about the global music scene and only works with clients she truly believe in, giving her an authentic voice that rises above the rest. Having earned a reputation for hard work, honesty and professionalism, Nikki is dedicated to achieving the best results with campaigns that cross borders with clients including EXIT Festival, Lowlands and Secret Solstice. And once the work is done Nikki can be found on the dance floor, where her passion for music first started.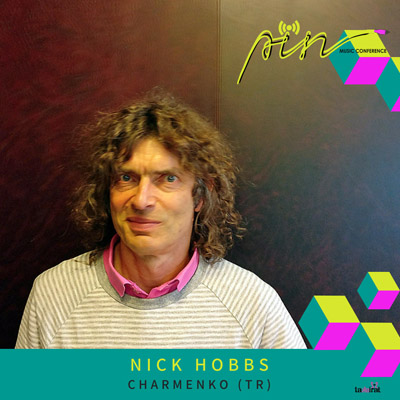 Nick HobbsCharmenko | TR
Nick Hobbs is the owner of Charmenko, Charmworks & Charm Music (Poland, Czechia, Croatia, Serbia, Turkey). He's a promoter, talent buyer and artist agent specializing in Eastern Europe, the Middle East since the early 80's. He has a parallel life as an artist, teacher and green activist.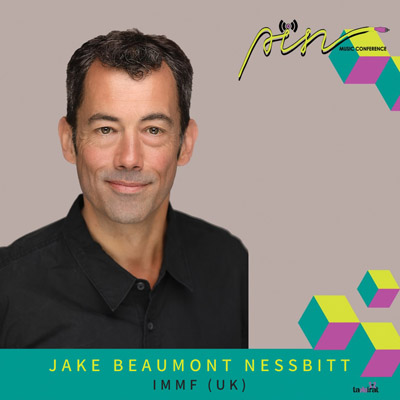 Jake Beaumont-NesbittAcme Rights & IMMF VP Innovation, and Education | UK
Jake Beaumont-Nesbitt is an artist manager working with independent and signed artists, and advising managers across Europe, South Asia, and North America. He also works in music rights, metadata, and usage data technology, to develop efficiencies for artists business models.
Jake advises The International Music Managers Forum (IMMF) in artists business models, and IP policy. IMMF is a global network of associations of self managed artists and artist managers in over 50 countries from Cambodia to Mexico, Japan to Italy.
Michela MagasMTF Labs | SE
Michela Magas is an innovation catalyst who bridges the worlds of science and art, design and technology, and academic research and industry, with a track record of over 25 years of innovation. She is innovation advisor to the European Commission and the G7 leaders, and is the creator and Chair of the Industry Commons Foundation.
She is the founder of Music Tech Fest, a global community platform of over 7000 creative innovators and scientific researchers. The platform provides a test case for innovation in areas as diverse as neuroscience, forestry and microcomputing, and has been hosted worldwide by partners including Microsoft Research New England, Centre Pompidou in Paris and the London Symphony Orchestra at the Barbican in London.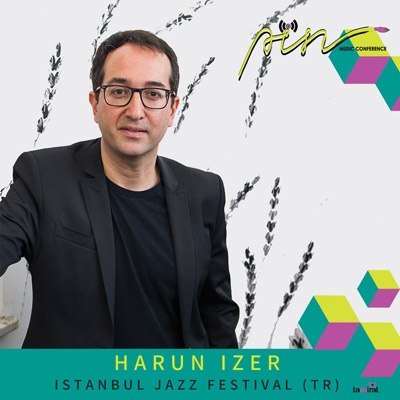 Harun IzerIstanbul Jazz Festival | TR
Harun Izer is the director of Istanbul Jazz Festival. He has been working in the music business for more than 20 years. During this time he worked for various local music organizations and companies in Istanbul, later to join the Istanbul Jazz Festival team and became the director of the festival in 2018. He took part in presenting many successful international concerts and events in Istanbul and curated the first music showcase programme of Turkey called "Vitrin" in 2017. He works as a part-time lecturer on music business at the Istanbul University Jazz Conservatory and hosts a radio shows on local radio station Açık Radyo. He is also one of the previous jury members of the renowned world music festival Womex.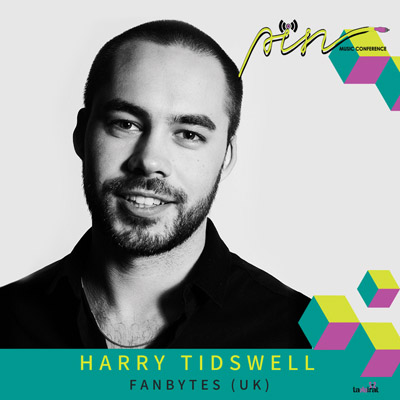 Harry TidswellFanbytes | UK
Harry is the Music Partnerships Manager at Fanbytes – a digital marketing agency who specialise in creating Gen-Z focussed music campaigns across platforms such as TikTok, Snapchat, Instagram, Triller, and YouTube. In Harry's role, he works with major labels and management companies on a daily basis to implement innovative creative strategies to engage young people and help to launch tracks up the charts and into viral hits. The music team at Fanbytes have launched digital campaigns for a huge range of artists such as Lady Gaga, Mabel, Pavarotti, DaBaby, Anuel AA, JP Saxe & Julia Michaels, Vengaboys, Max Richter, Millie B, and hundreds more.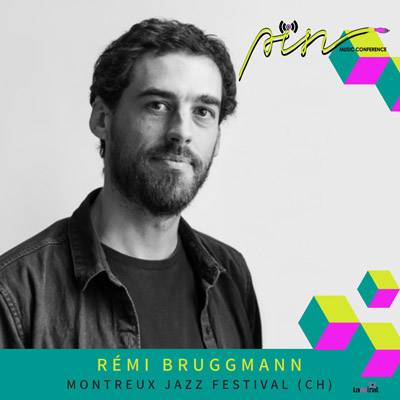 Rémi BruggmannMontreux Jazz Festival | CH
Rémi Bruggmann has spent many years as a Festival volunteer before being hired as part of the permanent staff in 2017. He is responsible for programming at the Montreux Jazz Lab (2000 cap) and Liszto Club (800 cap), two venues that showcase the latest music trends.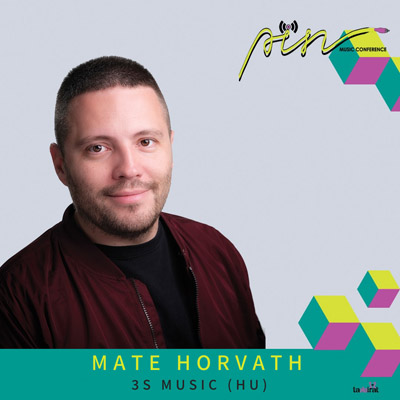 Máté HorváthDDW Music | HU
Máté Horváth is a Budapest based promoter – founder of the New Beat event series – also working with 3S Music Management, a Dutch company, and organizer of two events in Hungary – Event Production Forum East (EPFE) and Outbreakers' Lab (OBL) respectively. Started off as a stagehand and usher back in 2002 and along the years he has filled most positions in event production. Nowadays Máté is promoting shows in several Budapest venues and in two of those he's an in-house promoter, also booking Hungarian festivals. EPFE is his love child, a 1-day conference focusing on hot topics of live events. OBL is giving hands-on knowledge to the invited musicians, from bright, innovative music professionals in a face-to-face manner.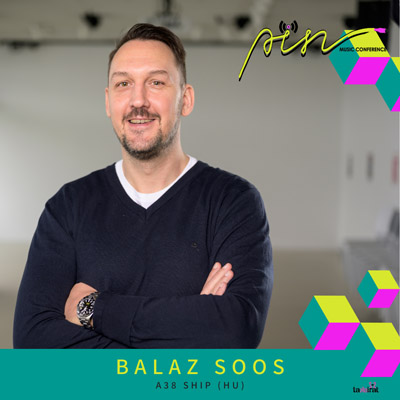 Balazs SoosA38 Ship | HU
Operating in the Hungarian live music industry since 2004. Currently Promoter and booker at A38 Ship leading Budapest based mid-size club and various Hungarian summer festivals as a consultant. Ex and current co-owner at Skalar Music Hungary and Phoenix Music one of the leading domestic club promoters. Knowing European music business from touring and booking aspect as well, influential on the Hungarian heavy music scene more than fifteen years now. Being the historical domestic promoter for acts like Ignite, Dropkick Murphys, Enter Shikari also successful in different genres with acts like Walk Off The Earth, Rodrigo y Gabriela, The Umbilical Brothers to name a few. Currently one of the curators of the national cultural fund.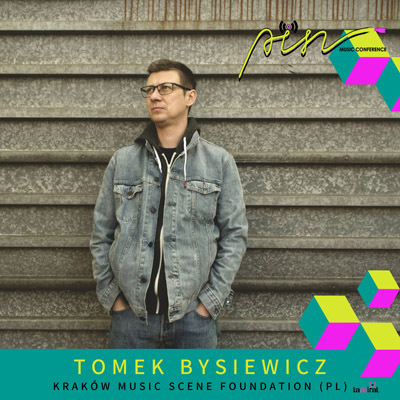 Tomek BysiewicKrakow Music Scene Foundation | PL
Tomek is a board member of Krakow Music Scene Foundation – an organizer of Tak Brzmi Miasto Conference and showcase festival. Cooperating with foundation since 2011, where he has an additional editor-in-chief position responsible for running the Foundation's website. Responsible for production, logistics and programming of the conference and Tak Brzmi Miasto Incubator – a long term educational programme for emerging artists and managers. He worked also as a journalist and as a jury member for small band contests. Leader and bassist in Empty Ashtray and bass player in Cinemon.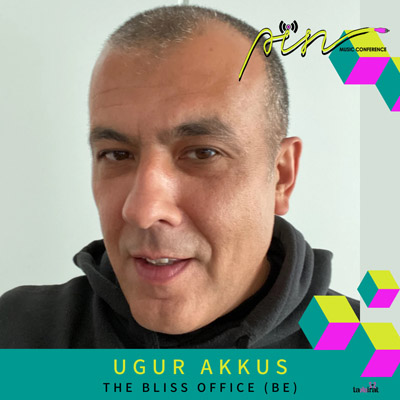 Ugur AkkusThe Bliss Office | BE
I fell in love with quality electronic music when I was 18. The legendary Belgian club La Rocca was my first electronic music experience: I was totally blown away the moment I stepped in and I immediately knew I wanted to be a part of the scene. I started my company Labyrinth Productions, organised events at La Rocca and Café d'Anvers and in 2011 I met the owner of Extrema Holland, which was the biggest festival in Holland at the time. He asked me if we could set up Extrema Outdoor Belgium together. This was a huge opportunity and I wanted to be the first outdoor festival with only underground house and techno. The first three years were hard, but we never lost faith in music and eight years later we have over 50.000 people visiting our festival over the weekend. My other dreams were to run my own club, a festival abroad and have Belgian artists in my agency who would travel the world… All these came true as I opened Labyrinth Club in 2014, had the first edition of Labyrinth Open festival in Croatia last year, and the cherry on my cake, our Belgian pride Amelie Lens, who's part of our booking agency The Bliss Office, is one of the biggest techno dj in the world.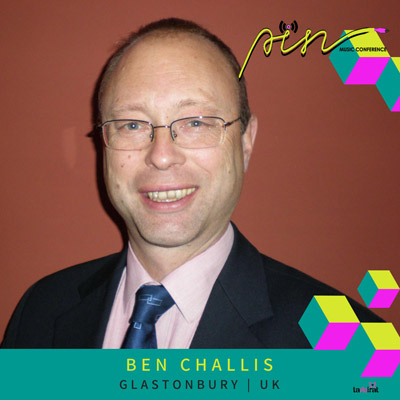 Ben ChallisGlastonbury Festival | UK
Ben is a UK lawyer specialising in music and entertainment law. His clients include the world famous Glastonbury Festival, where Ben is Executive Producer for television and also General Counsel. Ben also acts for Africa Express, Damon Albarn's eclectic collaboration of African and Western musicians; for the Prince's Trust; for Arcadia Spectacular and for Yourope, the European festivals association.
Ben co-founded A Greener Festival, the global environmental campaign group that works with music and arts festivals to promote environmental good practice. Ben is a graduate in law from Kings College London and The City University. He also holds the degree of Master of Arts in Mass Communications from the University of Leicester and is a fellow of the Royal Society of Arts and Sheffield Hallam University.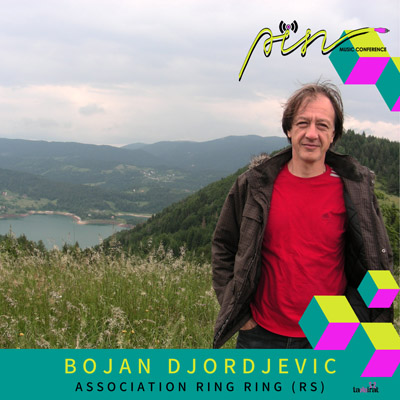 Bojan DjordjevićAssociation Ring Ring | RS
Bojan Djordjević, born in Belgrade, Yugoslavia. Started to write about music for Student and Youth magazines in 1987. Since then he has been collaborating and writing for music magazines in Serbia, Slovenia, Macedonia, Italy and UK.
Since 2012 Bojan is organizing and selecting "Todo Mundo" premiere world music festival in Belgrade with great success.
Since October 2013, he organized biennale festival "Swiss Music Day" in Belgrade, Novi Sad, Ljubljana, Zagreb, Tirana and Skopje together with Swiss based association "Swiss Balkan Creative Music".
In 2014 he organized festival "Zajedno Zusammen" in Belgrade, where Austrian and artists from Serbia meet and performed together.
As the President of Ring Ring Association he was the leader of Serbian partner in European projects "PhonArt –Lost Languages of Europe" and "EUTERPE", with partners from Austria, Italy, Czech Republic, Croatia and Greece.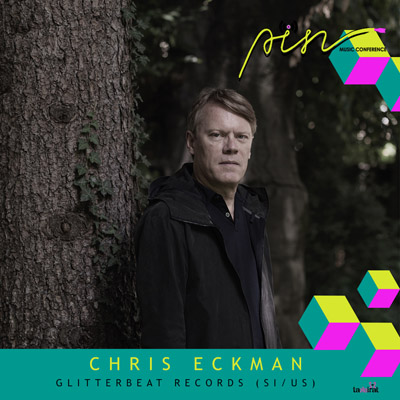 Chris EckmanGlitterbeat | SI
Founder of the successful U.S. band The Walkabouts, now co-leader (with Hugo Race) of Dirtmusic collaborating with musicians from Africa and Turkey.
Together with Peter Weber, he runs the recognized German label Glitterbeat, which has won four prestigious Womex awards for the best World Music label over its five-year history. Eckman (now living in Ljubljana) perceives music as a multicultural dialogue with a strong humanistic sense, which is why he is such a sought-after and appreciated producer. He stands behind albums by such names as Tamikrest, Baba Zula, Ben Zabo, Samba Touré and Andrea Schroeder. Curiosity: he mixes the Glitterbeat albums in the Czech Sono studio.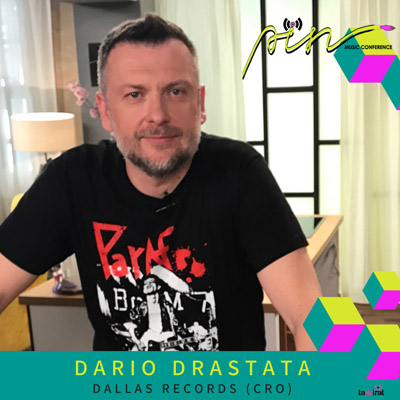 Dario DraštataDallas Records | CRO
Dario Draštata is executive director of DALLAS RECORDS Croatia, one of the leading indie labels in ex-Yugoslavia region, with over 20 years of experience in all areas of music business, from discography to publishing, management, booking and concert promoting. He became interested and involved in music in late '80's when he started to work as DJ in various clubs, which led him to work on local and national radio stations in Croatia during 90's as radio DJ/host and music editor in chief. At the same time he worked as music journalist for several newspapers and magazines in Croatia. He is now president of Regional association of independent record labels Balkans – RUNDA, member of board of Croatian Discographic Union and national producers collective society – Zapraf, member of board of Association of music managers and promoters in Croatia, and member of Impala executive board.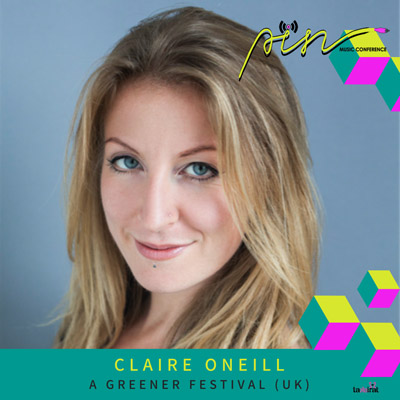 Claire O'NeillGreener Events | UK
Claire is a co-founder of A Greener Festival (AGF) and is the organizer of the Green Events & Innovations Conference (GEI) – a daughter event to ILMC. Claire's 2006 research (which she presented at ILMC 19) led to the formation of AGF, which has since assessed 500 events worldwide through The Greener Festival Award, trained 100 assessors, and founded GEI, which takes place the day before ILMC and is now in it's eleventh year. Claire leads AGF consultancy, including clients such as the Royal Horticultural Society. As part of Arcadia Spectacular, Claire acts as agent, show manager, and is an aerial performer on the 50-tonne Spider Stage, at Glastonbury Festival and on international tours. Claire's career has so far included general manager of the Association of Independent Festivals, new media and licensing manager at London record labels, and varied festival management roles over the last 15 years. Oh, and the occasional stint flying off Olympic stadiums dressed as Mary Poppins. She is also a creative and aerialist with Arcadia Spectacular.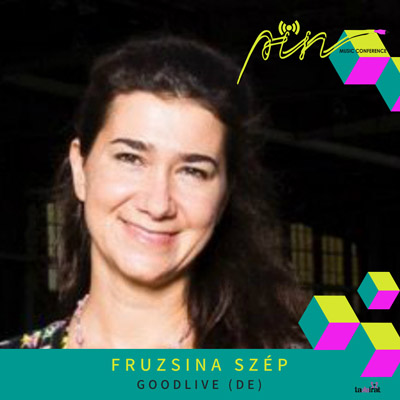 Fruzsina SzepGood Live | DE
Fruzsina has been the festival director for Lollapalooza Berlin since October 2014. She was the program & artistic director of the Sziget Festival (H) between 2009-2014. Fruzsina was the funding director of the Hungarian Music Export Office and was the director of the Hungarian Cultural Institute in Brussels. She established several national and international cultural projects such as the RegiON Music Conference and the RegiON live! CEE Showcase Club Festival and the Roots&Routes International Talent Development program in Hungary. Fruzsina is one of the main initiators of CEETEP the Central-Eastern European Talent Exchange Program that is part of ETEP the European Talent Exchange Program.
Fruzsina is a board member of Yourope – The European Festival Association and she is also a strategic group member of 'A Soul for Europe' a lobby organisation protecting and supporting the cultural values of Europe in close cooperation with civil organisations and the EU Commission. Fruzsina was born in Budapest (H) and grew up in Munich (GER) and started her professional carrer at the age of 18 of being the manager for live events and the world renown group Muzsikás. Nowdays her main goal is to help to build up and establish festivals with a strong artistic and creative content and especially with a heart & soul to provide a longlasting festival experience and positive feelings for the audience.
Since many years Fruzsina is working on a well structured link between the Eastern and the Western European Cultural Market and the exchange of a high level of know- how and best practice between cultural and artistic workers in order to strengthen the mobility of artistic repertoire in Europe and the cultural and creative value of Festivals.
Benoît MachuelFIM – International Federation of Musicians | FR
Benoît Machuel (France) has been General Secretary of the International Federation of Musicians (FIM) since September 2002.
Before that, he developed a career as a professional musician for twenty years, both as a cellist and a gambist in various French symphony | opera orchestras and musical ensembles. He took part as such in a number of recordings and tours in France and abroad.
He also worked as Artistic Director for French CD labels dedicated to classical and contemporary music.
Between 1995 and 2002, he has been a national representative of SNAM (French musicians union).
He holds two Master's degrees, in Computer Sciences and in Business Administration.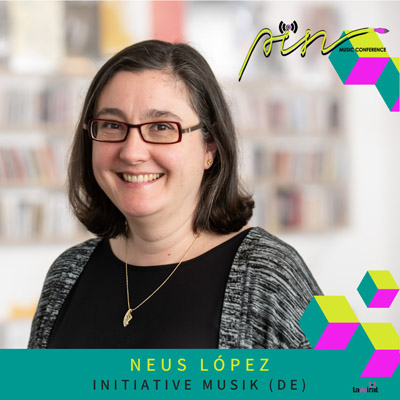 Neus LópezInitiative Musik | DE
Neus López (Barcelona, *1973) is Head of Export at Initiative Musik, the German music funding and export office that supports rock, pop and jazz music. Main goals of Initiative Musik are the promotion of young musical talent, the integration of musicians with immigrant backgrounds, the dissemination of German music to foreign markets and the support of music venues that significantly contribute to maintaining cultural diversity in Germany. Initiative Musik supports both musicians and music companies in distributing their repertoire abroad, for instance through grants for international music releases and performances at international showcase festivals and support tours, or through special projects at international key events. Initiative Musik represents Germany at international networks like the European Talent Exchange Programme (ETEP) and the European Music Exporters Exchange (EMEE) and organizes music-themed tours on behalf of the Federal Republic of Germany for its Visitors Programme.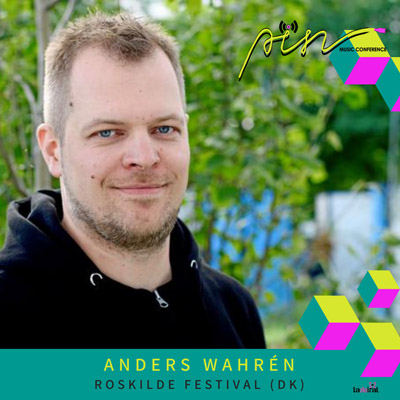 Anders WahrénRoskilde Festival | DK
Anders Wahrén spearheads Roskilde Festival's artistic output. He is in charge of the booking committee that selects the 175 or so acts for the festival's nine stages and is primarily responsible for booking international artists. Additionally, Anders manages the group of art curators responsible for the architecture, performance art, lights, graffiti and much more. With these overall responsibilities, Anders is also the official spokesman for all matters regarding music and art. Anders is the Head of the Content Division, and along with the rest of the festival management he strategically plans the festival on a greater scale. After his first visit to Roskilde Festival in 1996 he became a volunteer stage-hand and production manager. In 2005, he joined the festival's booking committee. Anders had previously worked as both booker and production manager at the Roskilde live music venue Gimle from 2000-2006 and subsequently as a booking agent for Live Nation Denmark from 2007-2011. Anders is 35 years old and lives in Copenhagen. He has two kids: Oscar (six) and Alfred (three). Anders was born and raised in Roskilde.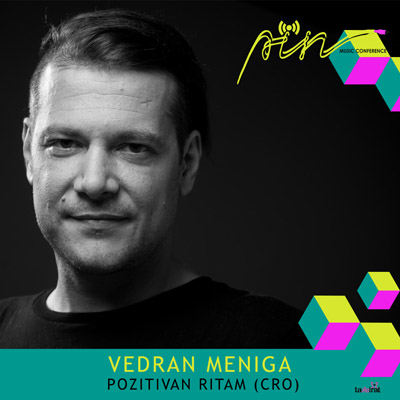 Vedran MenigaPozitivan Ritam | HR
Nowadays one of the Managing, and Creative Director of Pozitivan ritam, a company based in Pula and Zagreb, started by enthusiasts, active in building and promoting independent music scene, with more than 25 years of experience.
Annual residence at unique Fort Punta Christo, summer club, and festival venue near the city of Pula, where he started Seasplash and Slurp! festivals, becoming more popular worldwide due to running Outlook and Dimensions festivals through a partnership with English promoters.
In 2019 another epicenter of independent (music) culture has started as a festival site, at Martinska in the town of Sibenik (Dalmatia, Croatia), being the only festival destination in Europe during the corona pandemic in 2020.
Besides specializing in Event Management & Production, after years of dedication and hard work, Pozitivan ritam now carries different brands; Seasplash platforma, PDV Records x Merchandise, Sirup venue, educational platform and free workshops – EduSplash (…), as well as different in-house services, such as PR/Promotions, Transports, Booking, etc.
Also, Pločnik – concept place opened in Zagreb, living room filled with events and day-to-day activities, combined with a bar, small venue, and a record store on 3 different levels, in special interior design. Currently working hard on planning new events, and (re)opening clubbing venues in Zagreb, Pula, and Sibenik by the end of this or beginning of the next year.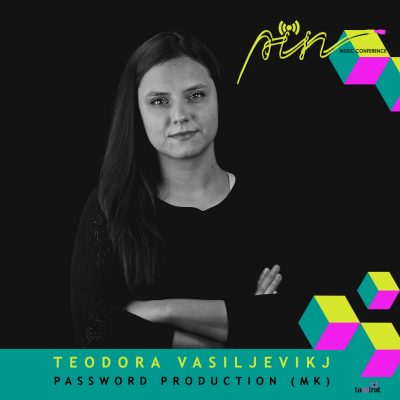 Tejka VasiljevicPassword Production | MK
Tejka is a one-woman show. She's playing drums in YÖU, drives bands on tour, does TM,
works as backliner sometimes, promotes independent bands and loves stage diving.
Today, she's a production manager in Password Production and Head Representative for
the Balkans in Women in Live Music. In the free time she loves eating pizza, drinking coffee
and attending every possible concert.
Tejka is the CEO of Skopje Drum Talks, an organization for educating and supporting
drummers.