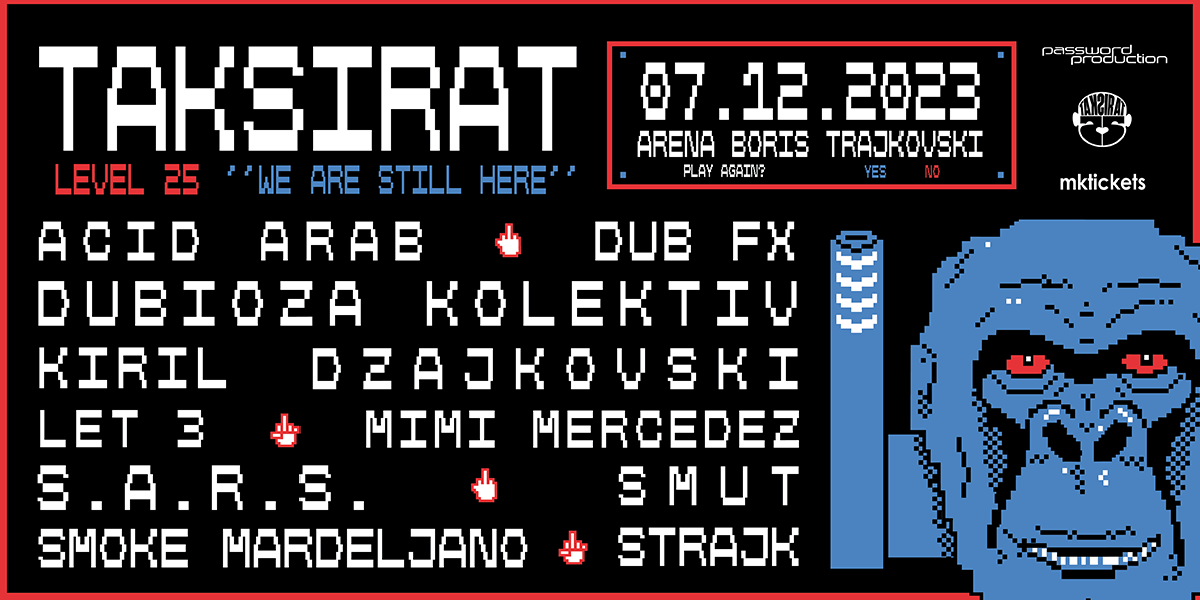 Taksirat #25
Boris Trajkovski - 7.12.2023
25th TAKSIRAT reception with the PASSWORD family!
In the Main Evening, we gather our TAKSIRAT residents, the names signed behind the most massive concerts, the artists who defined genres, but also became a hallmark of Taksirat, or more importantly, the team that helped us to survive at times.
We are setting up 3 stages, 10 performers in one evening, in which the new generation, the current rebellious sound, but also the world's alternative, transcultural electronic scene will take place. 1999, from the first TAKSIRAT, through MKC, then through the former Skopje Fair, Hall 2, Metropolis Arena, off-Taksirat everywhere in Skopje, and we're still here!
For the finale of the 25th anniversary, in order to echo the positive: turn Skopje upside down!
Fans of alternative music always get excited during late November and early December because this is when they find out when the annual Taksirat Festival will begin. This music event lasts several days and attracts an audience of approximately 15,000 visitors. Each year the number of music lovers increases and it always exceeds the capacity of the hall where this festival happens.
Taksirat is celebrating 20th anniversary this year. This festival is the biggest in Macedonia and it is the only winter music festival in South Eastern Europe. A lot of eminent domestic and foreign artists have performed here: Manu Chao, Kaiser Chiefs, Parov Stelar, Juliete Lewis, Guano Apes, Laibach, The Stranglers, Wailers, Kreator, Iggy Pop & the Stooges, Neville Staple (the Specials), Buzzcocks, Marki Ramon from The Ramones and many others.
This is the only festival in Macedonia that has won the prize Green'N' Clean (2011) presented by the European Festival Association YOUROPE and it has been nominated in the categories for best small festival and for best indoor festival by the "European Festival Awards" for five years in a row.
The festival madness lasts all night long, the atmosphere is always hot, and the crowd is joyful and playful. Every performance will leave a powerful impression on you and it will raise your adrenaline levels to the maximum. Join the excitement and prepare yourself for guitar riffs and powerful sound. Punk, metal, rock, hip-hop, reggae or indie music – you can find everything there.
Таксират 24
07-12-2022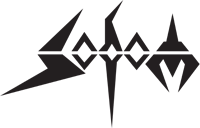 La Pegatina, Buč Kesidi, Зад Аголот, Flooder, Ba$ha, Hiljson Mandela, Prince$$ Donatsu, Donplaya, Young Dadi
ТАКСИРАТ 23
07-12-2021



Sanatorium, Ann Clue, Z++ , Crni Cerak, Young Dadi, Bon Praskiza, Irie Scratch, Shorty P
Таксират 22
13-12-2020



Fulu Miziki, Che Sudaka, Luboyna, Superhiks, Alexia C, Antione – AVP Project, ÄTNA, Bohemian Cristal Instrument, Džambo Aguševi Orchestra, Cut Your Nipple, Funky Fresh DJ's, Guacáyo, Perija, Shelter Boy, Toka Shitet, Vydrapena Buzirka Punk System, Yon Idy, Crook the Kid
Таксират 21
07-12-2019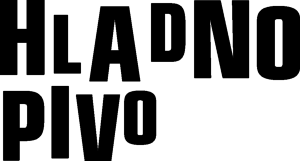 Београдски Синдикат, Vojko Vrućina, Superhiks, Верка, MvrSvr Production, KUKU$ TV, Buntai, Klinac, 30 Zona
Таксират 20
08-12-2018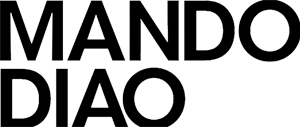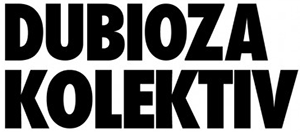 PENDULUM Dj set, SMUT, THERAPY?, TRAP DA FUCK UP, SAF Sound System, RАHZEL
Таксират 19
07-12-2017
Баклава, Фолтин, Киборг, Културно Уметнички Работници, Палиндром
Таксират 18
09-12-2016
Кирил Џајковски, Фолтин, Чиста Околина
Таксират 17
25-11-2015
Laibach, La Pegatina, САФ, Тони Китановски & Little Big Band
Taксират 16
29-11-2014
Bad Copy, Denis & Denis, LET 3, Conquering Lion, Vydrapena Buzirka Punk System…
Таксират 15
03-12-2013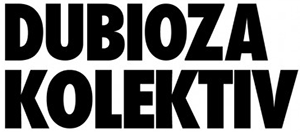 Bernays Propaganda, Majke, Београдски синдикат, Лоши Деца, Carl Craig, Dennis Ferrer, LD Pistolero & Гоце САФ, Самоил Радински, Porn, Дивизија, Репетитор, N'Toko, Фонија…
Taksirat 13
25-11-2011

Fat Joe, Buraka Som Sistema, Т.Б. Трачери, Верка, B-Real, Atari Teenage Riot, Дубиоза колектив…
Таксират 14
23-11-2012
Кирил Џајковски, Tanya Stephens, Чиста Околина, Che Sudaka, Суперхикс, Van Gogh…
Таксират 12
04-12-2010
Smut, Pekinška Patka, Дубиоза колектив, Onyx
Таксират 11
05-12-2009

Hladno Pivo, Elemental, Кирил Џајковски
Таксират 10
01-12-2008
Swayzak, Neville Staple (The Specials), Суперхикс, Bernays Propaganda
Таксират 9
08-12-2007
Hladno Pivo, Laibach, Дарко Рундек, Дубиоза колектив, PMG Kolektiv, Denny Te Chuva, Мирко Попов (DJ Set)
Таксират 8
02-12-2006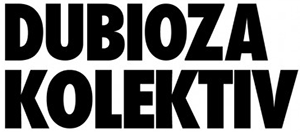 Kultur Shock, Van Gogh, Blla Blla Blla, DJ Flooder, Robotek, DJ Monique
Таксират 7
17-12-2005
Destruction, Фолтин, Edo Maajka, Disciplin A Kitschme, Кирил Џајковски, Goldie
Таксират 6
11-12-2004
Let 3, Athena, Darkwood Dub
Таксират 5
12-12-2003

Суперхикс, Laika, Pridigarji, Siniac, DJ Phil Hartnoll (Ex Orbital)
Таксират 4
29-11-2002
Оружјем Против Отмичара, Вјештице, Roy Paci & Aretushka Band, Alex Paterson, DJ K. Hand, DJ Empress, Да Џака Накот
Таксират 3
24-11-2001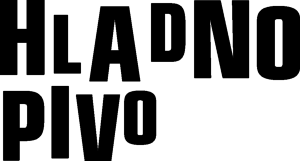 Архангел, Санаториум, Дел Арно Бенд, Hladno Pivo, Чиста Околина, Анастасија, DJ Carlin
Таксират 2
25-11-2000
Mozaique, Last Expedition, Партибрејкерс, Vlada Divljan & Old Stars Band, Рамбо Амадеус, Wickeda
Таксират 1
27-11-1999
Забрањено Пушење, К.У.Р., Exic, Hipodil, Nuk Di, Korpu
Terms and guidelines for press credentials for Taksirat Festival
All members of the media may apply to become accredited to attend the events organized within the program of Taksirat Festival. However, space is limited and there are only a limited number of press passes available.
The application for press accreditations is open to a pre-determined date per event, approximately 10 days prior to the event. We kindly request that you register by this date for any registrations that arrive later shall not be considered.
All media companies that have their accreditation applications accepted will be duly informed via email by the associated notification date.
Applicants for media accreditation are asked to follow these guidelines:
In order to meet the accreditation criteria media companies should have at least three publications for the event, published within their media prior to the event date.
Television stations can apply for up to 3 (three) passes.
Radio stations, print and internet media can apply for up to 2 (two) passes.
Press passes will be issued using the full name and surname of the journalist, and they will not be transferable to another person from the same company. If for any reason the accredited journalist is not able to cover the event, the pass can be issued to another journalist who will be taking their place only with an official letter from the media company (with an official stamp and signature of the editor or director) which states the full name, surname and personal details of both the person whose accreditation is cancelled and the person who is receiving the new pass.
All accredited journalists will receive their accreditation upon arrival at the venue, which they are required to carry for the duration of the event.
Please note that we are more than happy to receive any media coverage on our events. If you don't have pre event announcements for the events, please send us the plan of onsite or after-event festival coverage. Thank you in advance for your effort in sending us these materials.
You can send your original media plans, press clipping and links in digital format at katerina@password.mk .
If an applicant would like to guarantee access, all members of the media not accredited are welcome to purchase a ticket for the events while they're still available.
For all other necessary information, please direct your questions and requests to katerina@password.mk .